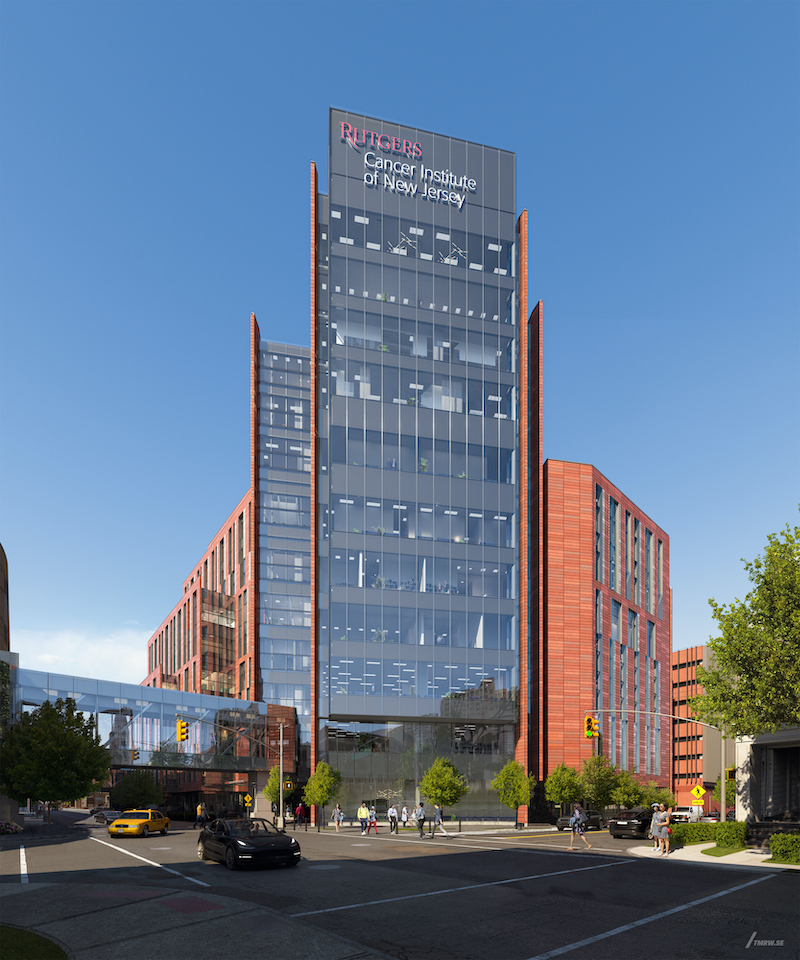 This new state-of-the-art, free standing cancer pavilion featuring outpatient and inpatient capacity coupled with research laboratories, retail space and ancillary services devoted to patient wellness is a first of its kind in New Jersey.
It will include the wide-ranging advanced oncology care services offered by Rutgers Cancer Institute and RWJBarnabas Health, all under one roof — greatly enhancing the patient experience and providing further ease of access.
This new 510,000-sq.-ft. pavilion also will house state-of-the art research laboratories. As a Comprehensive Cancer Center, research is a core pillar of Rutgers Cancer Institute. The ability to translate scientific findings – literally – from 'bench to bedside' and back to the laboratory will provide our physician-scientists with more immediate feedback on clinical trials. This information will enable them to improve clinical assessment, further tailor patient treatments, and collect important research data in a more rapid and direct fashion.
Outpatient care: 84 infusion bays, 74 exam rooms, advanced radiology including four linear accelerators, diagnostic equipment (CT, MRI, mammogram and other equipment with core lab), pharmacy facilities and outpatient urgent care.
Inpatient care: 96 inpatient beds on three floors, a dedicated floor for surgical and procedure rooms (up to 11 total), a central sterile processing area and inpatient support spaces.
This campus will also have the capacity to offer wellness and education resources all in one location. From massage, to gentle exercise, a wellness garden and boutique offerings catered specifically to the needs of survivors and patients undergoing active treatment, such services help enhance quality of life and provide tremendous convenience for patients, caregivers and families.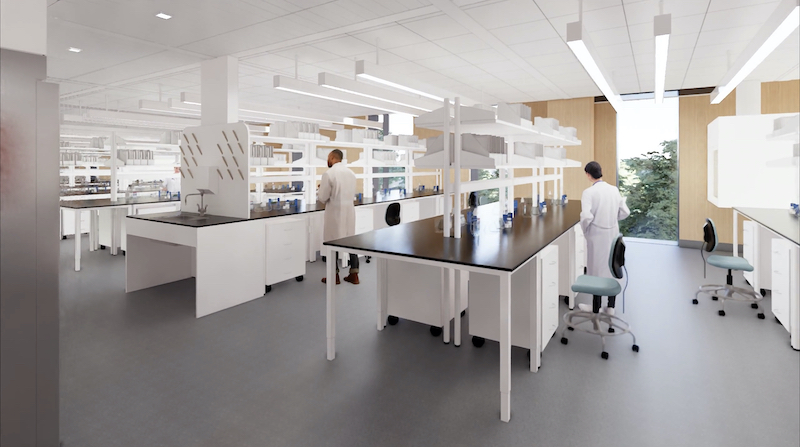 Research: Wet lab facilities and equipment to support 10 research teams, clinical trial offices and faculty offices.
This integrated model speaks to treating the 'whole' patient in a comprehensive and compassionate fashion throughout all phases of their cancer journey. From diagnosis, to treatment, to survivorship, this new cancer pavilion will serve as a beacon of hope for those in New Jersey and the region who need it the most.
 
Dr. Steven Libutti, director of Rutgers Cancer Institute of New Jersey and Senior Vice President, Oncology Services, RWJBarnabas Health discusses the new state-of-the-art, free-standing cancer hospital – the first in the State.
Philanthropic support from individuals, families, and organizations will play a significant role in realizing the full impact of the remarkable shared vision of the Rutgers Cancer Institute of New Jersey Cancer Pavilion. For information on giving in support of the Cancer Pavilion, please contact the Rutgers Cancer Institute of New Jersey Development Team at cinjdevelopment@ruf.rutgers.edu.
Celebrating a 'Remarkable Day' for New Brunswick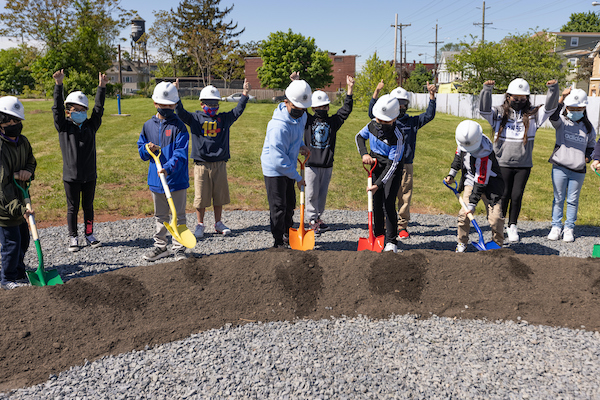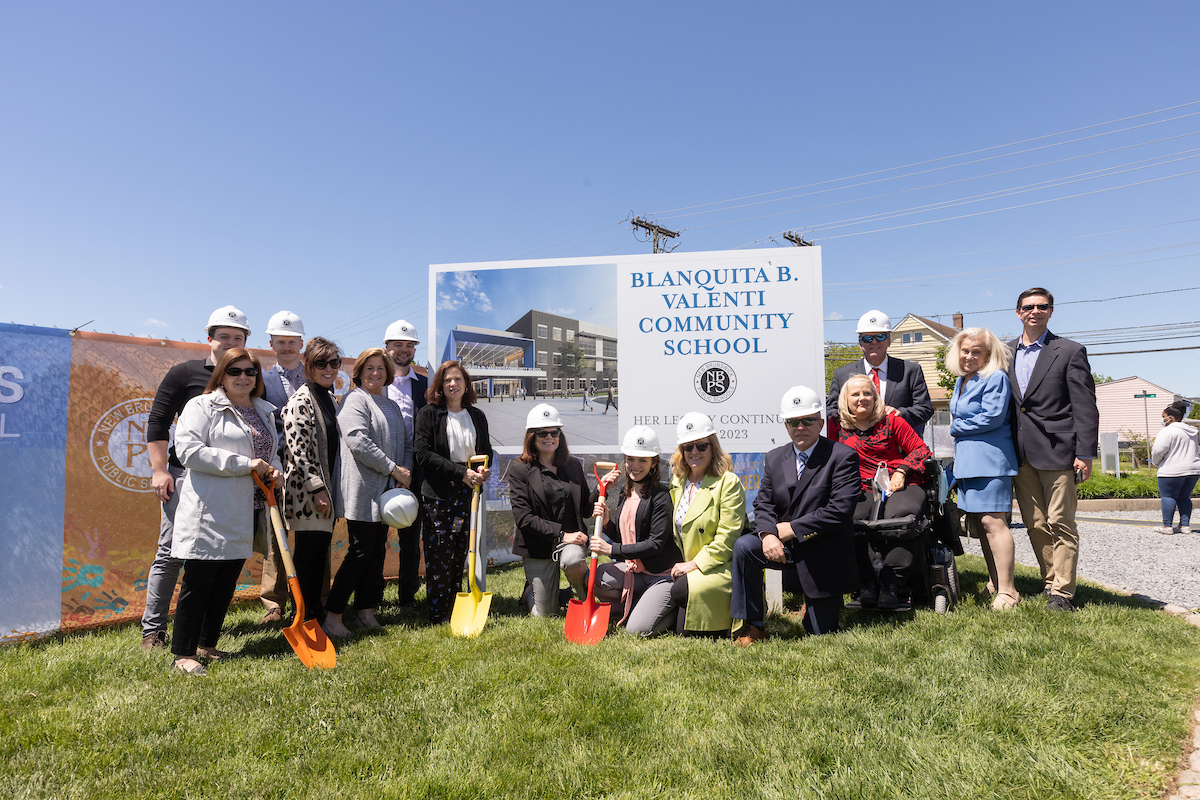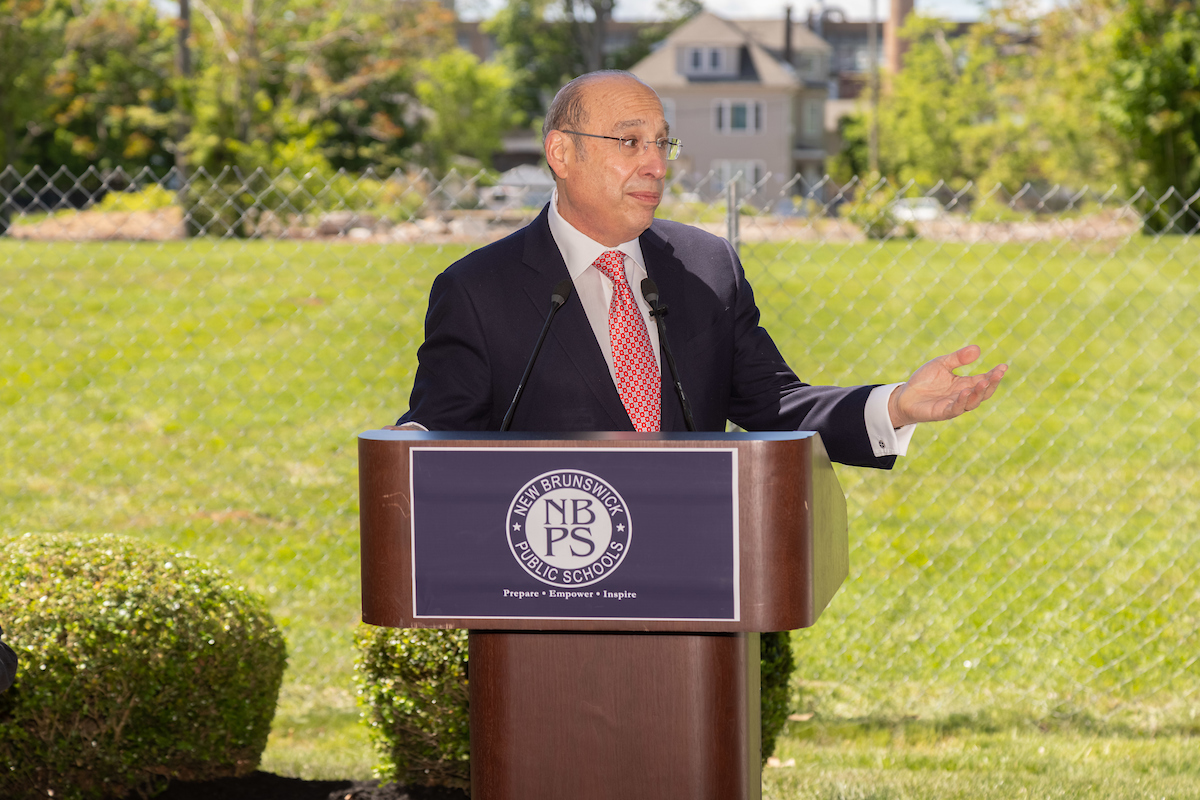 Health, education and government leaders from the City of New Brunswick took part in a ceremonial groundbreaking for a $55 million elementary school at 50 Jersey Ave on May 12, 2021. Construction of the 125,000 square foot school is part of a $750 million project funded by RWJBarnabas Health, that includes development of the state's first free-standing cancer hospital.
Watch here