Assistant Professor of Neurosurgery, Rutgers New Jersey Medical School

Co-Director, Thoracic Oncology Program
Medical Oncologist

Chief Surgical Officer
Chief, Surgical Oncology, Rutgers Cancer Institute
Regional Director of Surgery for Monmouth Medical Center, an RWJBH Facility

Director, Cancer Institute of New Jersey at University Hospital
Chief, Division of Hematology/Oncology
Rutgers New Jersey Medical School
Medical Oncology

Associate Director for Faculty Affairs
Surgical Oncologist

Hematologist/Oncologist
Chief, Hematologic Malignancies

Our nationally recognized physicians are specialty trained in medical oncology, radiation oncology or surgical oncology with disease-specific expertise in a particular cancer type(s). Many of our physicians hold leadership positions in national and international organizations sharing their expertise with colleagues around the world and helping to shape the future of cancer treatment.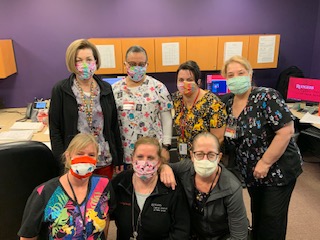 Read more to find out how we're transitioning back to our robust clinical operations.